I did it. I finally did it. I set a goal for myself on New Year's and I ACHIEVED it (well I achieved 2/2 resolutions but let's just focus on one of them for now….).
Read 30 books without buying a NEW book.
My personal rules:
No buying new books (unless they're gifts for other people)
No buying eBooks
Used and borrowed books only
Seems kind of difficult to read 30 new books and not buy one, right? Wrong. I discovered that Value Village (or any other thrift store for that matter) has any book you could have ever wanted – you just have to search a little more for it. My friend also gave me her old & unloved Kobo and after a trip to South East Asia, I scratched the screen and purchased my own. But how can I read on an eReader without buying eBooks? There's this wonderful thing called Overdrive! Essentially it's like the old school library you used to go to – except online. You can download eBooks directly to certain models of eReaders, or sync them through your computer.
Why did I set this goal for myself? I realized towards the end of 2016 that it wasn't that I didn't like to read, it was I didn't know what I actually liked to read. I finally decided to make an attempt again at finishing the Harry Potter series (I'm terrible, I know… I'm done now and it was fantastic) and learned that I really enjoy memoirs or historical fiction novels. I don't like novels with "flower-y" language and symbolism, and long sentences describing something simple like "a house." And when the memoirs get really heavy…"chick-lit" is my guilty pleasure (Sophie Kinsella is my favourite).
If I started to read a book I couldn't get through, I would just start another. A new job with tons of commute time also allowed me more downtime and excuses to read. I used Goodreads to keep track of the books I was reading through their Yearly Reading Challenge (you can check mine out here). I also used the website to find similar books to the ones I'd enjoy, or connect with friends to see what books they'd read recently.
Here are all of the books I read in 2017 (so far):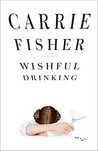 The best book I read this year was A House in the Sky by Amanda Lindhout and Sara Corbett. I highly suggest everyone read this book. I had the unique opportunity to see Amanda and her mother, Lorinda, speak at a book tour trip for Lorinda's book, One Day Closer. It's amazing how Amanda went through so much and still has such a positive outlook on life.
What I'm currently reading?
Thirteen Reasons Why – Jay Asher
Not That Kind of Girl: A Young Woman Tells You What She's "Learned" – Lena Dunham
Beyond Belief: My Secret Life Inside Scientology and My Harrowing Escape – Jenna Miscavige Hill
---
So what does it feel like to achieve a resolution? Pretty fucking great. Not only have I gained back my love of reading, but I've also learned a lot through the memoirs I read. I've found that I spend less time watching TV or Netflix. I've also saved A LOT of money. If I had bought every book new, at an average of $21.99/book, I would've spent $659.70 before taxes.
As the new year approaches, I have 246 books on my "to-read" list on Goodreads and a new goal to set for 2018. Let me know what books I should add to my "to-read" list for the upcoming year.
I can't wait for the stories and adventures that lie on the pages ahead of me.